When BabyGirl & #1 Son were home sick & I was laid up with horse related injuries I dreamed of the day when all would be well again. The children would return to school & I would clean up my hole of a house. That day was yesterday. And what exactly did I accomplish? Very, very little.
B.B. & I gathered up all the Sugar Baby watermelons from the garden. I sold a Great Dane pup to a very nice lady who was giving him to her husband for his birthday. Chicken nuggets & french fries for lunch (yeah, I slaved over that). Laundry folded while I flopped & watched Project Runway (thank goodness Blain is gone. I couldn't handle one more hot mess he called a garment...and if he tacked "licious" on the back of another word I may have put my boot through the TV. That being said, how Kenley got away with her costume from Wicked is beyond me). I started to watch Design Star, but was on the verge of a claustrophobia induced panic attack brought on by the fall out shelters they were designing. I kept thinking, where will they cook? Where will they pee? Where are they going to store 50 years worth of food? The throw pillows were cute, but I think I'd rather face a nuclear holocaust than spend 50 years in a concrete box.
So I was basically useless yesterday. Today I've scrubbed a bathroom, but feel like I'm about to hit the wall again. What is my damage? Did that horse toss wear me out more than I thought? I'm considering going back to bed for the day & letting B.B. & Bitsy go Lord of the Flies Pre-K in the living room. But if I do that, how many more outfits of Bitsy's will have to go in the trash because she's covered them in Vaseline (the count is at one so far today)?
I need a spa/mental health day....or a Midol & a box of chocolate. I'm not sure which. Possibly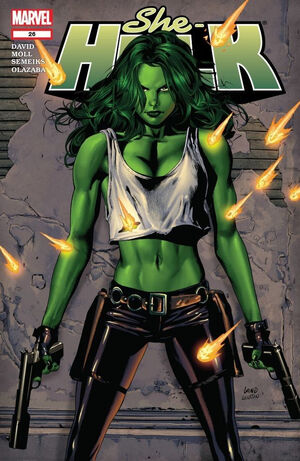 both. The spa day could work the kinks out of my achy arms, neck, and back. The Midol could put to rest the super B***h that 's lurking just below the surface....think The Incredible Hulk only slightly more femme...She Hulk. Yeah, that's me.